The mission of the New Mexico Law Enforcement Academy is to provide exceptional basic training and in-service instruction to cadets, officers and telecommunicators that is built upon a foundation of character, competence, compassion, commitment, and comprehensive teamwork anchored with a base of exceptional service to the communities and the agencies we serve.
We will provide coordinated, consistent, and dynamic training and strive to ensure that law enforcement officers and telecommunicators are trained to successfully execute their duties responsibly and in accord with these core values.
The New Mexico Law Enforcement Academy strives to serve the State of New Mexico with ideas and innovations shaped more by experience and the rule of law than by emotion, more by best practices than by politics, and more by intellect than by impulse. In doing so, we will responsibly serve the public safety community, New Mexico Law Enforcement Academy Board, and the citizens of the state of New Mexico by providing exceptional training opportunities while enforcing the statutory and administrative laws and responsibilities entrusted to the agency; demonstrating the character & competence demanded of the profession.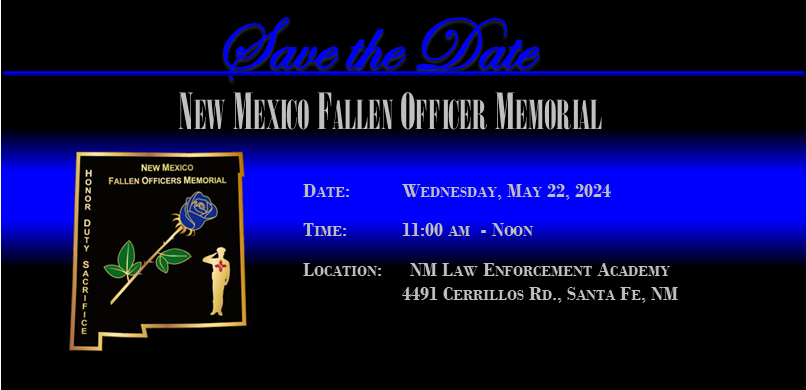 Regular Board Meeting for the Law Enforcement Certification Board, Wednesday, December 13, 2023, 9:00AM
---
Date:   Wednesday, December 13, 2023
Time:   9:00 am
Place:  New Mexico Law Enforcement Academy
              4491 Cerrillos Rd.
              Santa Fe, NM 87507
Agenda:
COMING SOON!
Meeting Minutes
COMING SOON!
If you are an individual with a disability who needs a reader, amplifier, qualified sign language interpreter, or any other form of auxiliary aid or service to attend or participate in the hearing or meeting, please contact the Board Administrator at least ten days prior to the meeting or as soon as possible at (505) 827-9290 or Laura.Escarcida@dps.nm.gov. Public documents can be provided in various accessible formats. Please contact the Board administrator if an accessible format is needed. The meeting agenda can be found on our website at: https://www.lea.nm.gov/law-enforcement-certification-board/board-meetings/, or you may request a copy by contacting the Board administrator.
About
The New Mexico Law Enforcement Academy (NMLEA) is an organizational unit of the Department of Public Safety (§ 9-19-7, Subparagraph C, NMSA 1978), controlled and supervised by policy set by the Law Enforcement Academy Board (§ 29-7-3, NMSA 1978). The NMLEA is established to provide a planned program of basic training and in-service law enforcement training by furnishing instruction and seminars to constantly upgrade law enforcement within the state (§ 29-7-2, NMSA 1978).  The NMLEA staffs nineteen (19) full-time employees who are dedicated to fulfilling the agency's mission.
Need Specialized Assistance?
Please view our Staff Directory below to direct your questions to the appropriate staff member for quick assistance and support.
Character
Integrity. Your word is your bond – keep your word.
Competence
Know your job and do it well.
Compassion
Treat people with humility, dignity, and respect.
Commitment
Mission accomplishment through intrinsic discipline, motivation, and focus.
Comprehensive Teamwork
Achieve success through cohesive empowerment and trust.
NM Law Enforcement Academy
Law Enforcement Support Services